Happy New Year to all our user community.
To get the new year underway, the development team – fully re-charged from festive breaks – have just deployed our latest release.
This is a small, but incredibly useful, new feature: the ability to copy/paste an element within the grid view.
As was oft-requested, this now allows grid builders to easily clone existing elements without leaving this view. In edit mode, the quick actions revealed on each element thumbnail now includes the copy/paste action button; clicking on this button creates an identical copy adjacent to the copied element. The new element can then be moved to whether in the grid you seek to place it.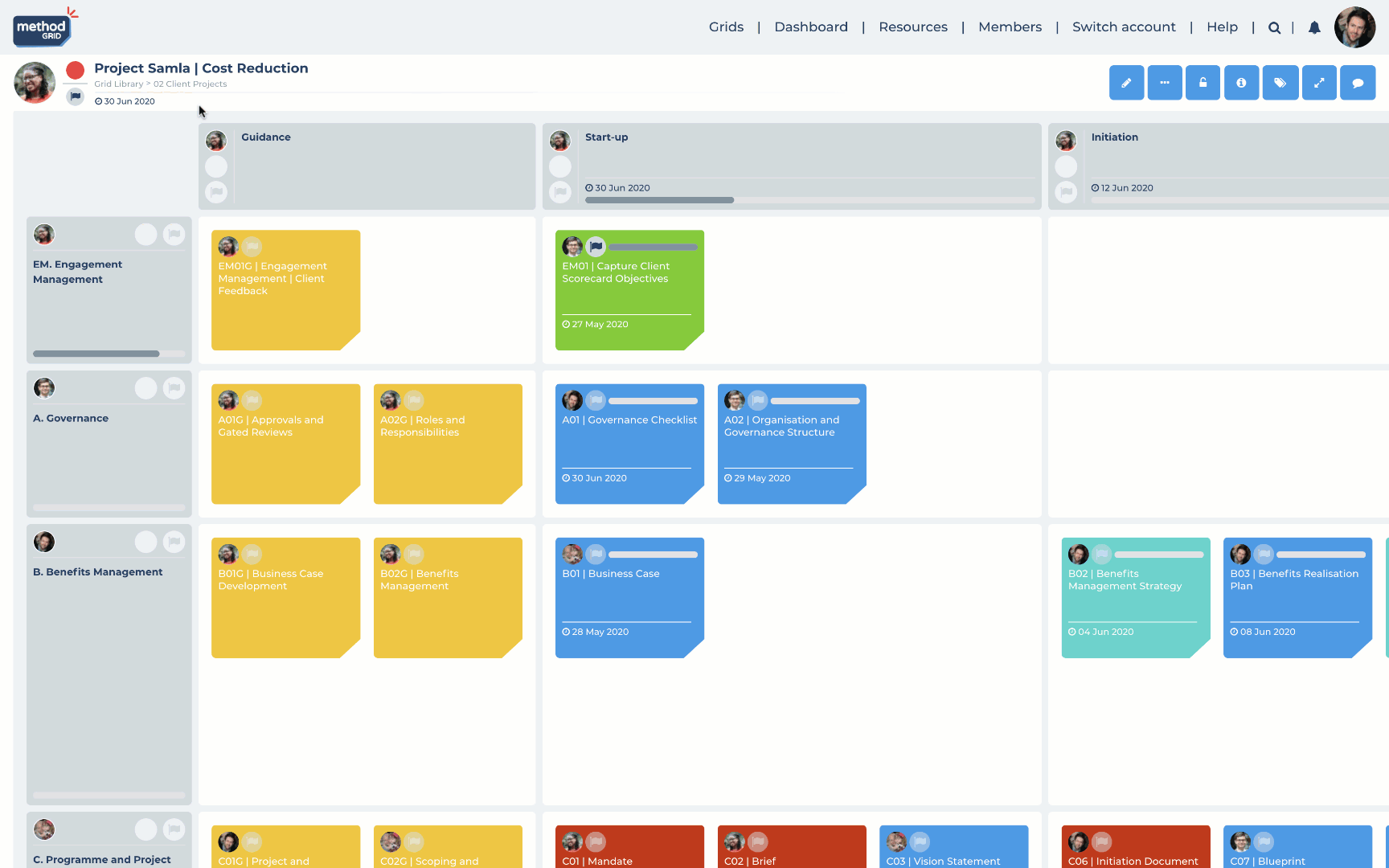 For the builders in the room, hopefully a welcome start to the new year.
——
Next up for our fast-moving development team?
Following the excellent, recent User Community Symposium (recording available here), we are in the final throes of setting out our 2021 Development Roadmap ("MG21").
We hope to have news of this exciting ambition published very soon; suffice to say it will be all about further reinforcing and developing our vision to be the world's leading platform for building knowledge as you manage projects (and personal productivity!).
As a tease for our next release, we are hopeful to get out very soon our Microsoft Teams App integration – allowing MS Teams users to embed Method Grid within your Teams application. The integration has been built and we are now in the final stages of the accreditation process with Microsoft – which we hope to complete imminently.
Please continue to keep the feedback and new feature ideas coming (there is nothing we like more).
Is there a feature you would love to see us add to our development stack? If so, please let us know in the comments below or email help@methodgrid.com