In our latest feature release we have increased the activity logging within your account. With this newer, wider ranging activity logging, you can view a complete history of all the activity on your grids to improve visibility and assurance.  You can see who assigned tasks, who completed tasks, who viewed documents, edit actions and more.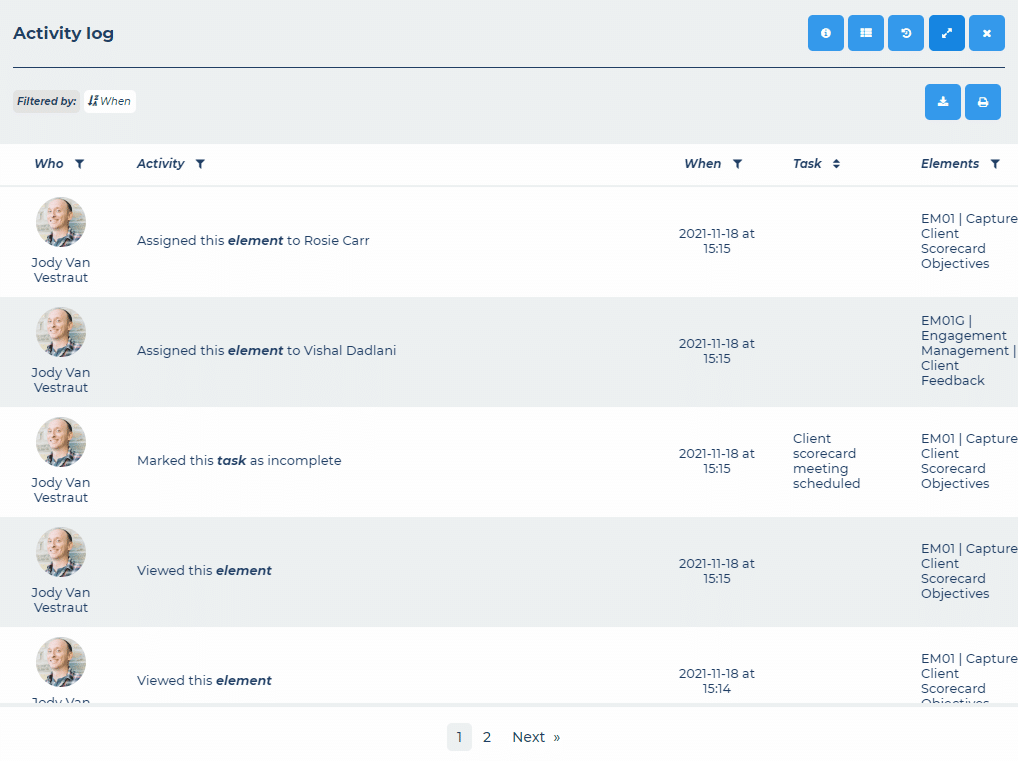 Watch the video below or keep reading to learn more …
As part of this release we have also added filters to each of the activity logs so you can now filter the table by team member, task, activity type and more. These activity logs can also be exported as a csv file for further analysis or printed out.