Cloning a grid has been a core feature of Method Grid since the beginning. With this new release we are introducing the ability to clone a stage or theme, including all its elements within a grid. The newly cloned section will be a carbon copy of its source, yet remains fully editable and customisable. There is no limit to how many clones can be made within a grid.
The cloning process is simple. Make sure you are in edit mode (builder, architect only) and you will see in the top right corner of the title area of a stage or theme a little action button palette with delete and clone action buttons. Simply click the clone button of the stage or theme you wish to clone and it will appear immediately right (stage) or below (theme) of its original source. See screenshots below for illustrative purposes.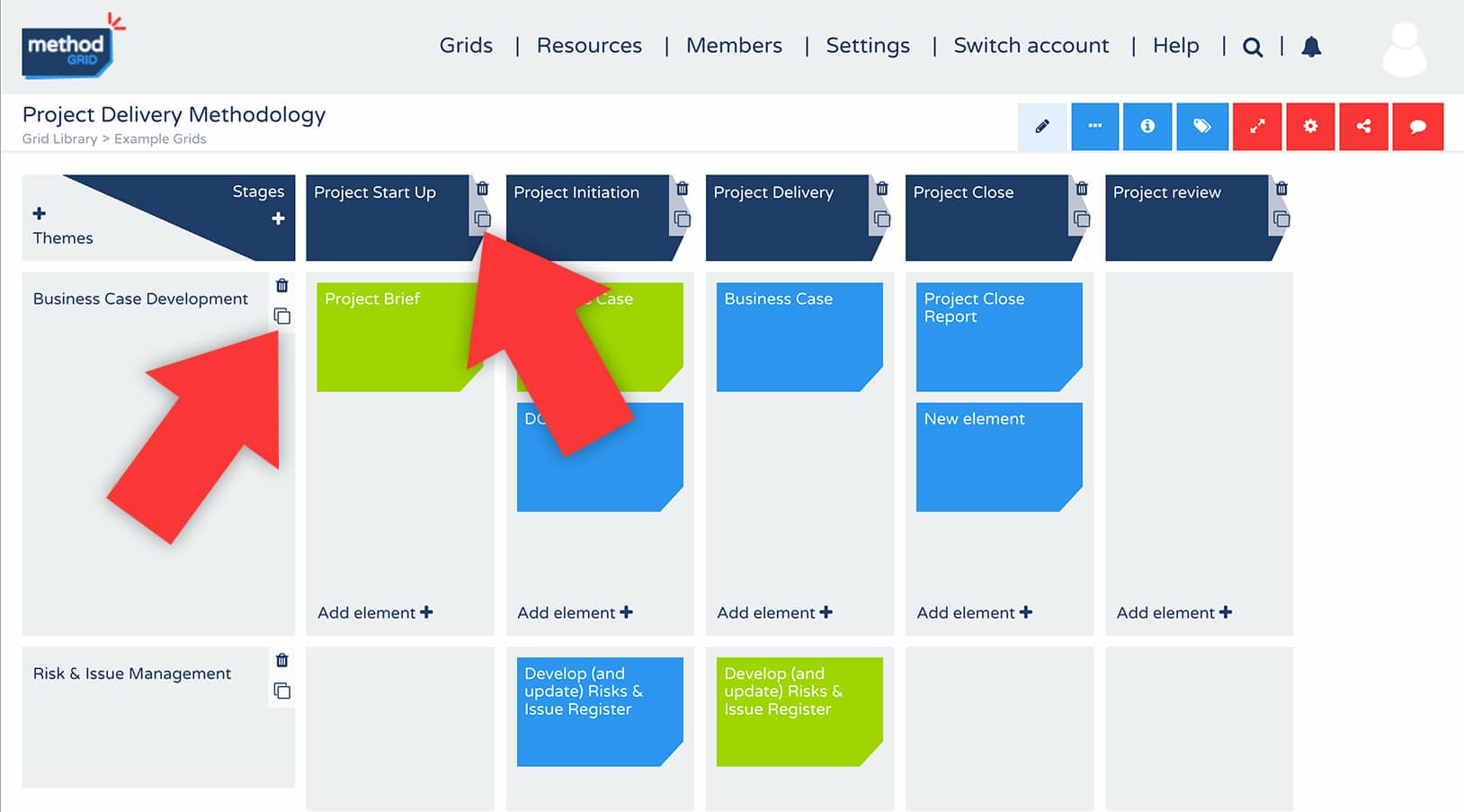 Figure: The stage and them action buttons, visible when you are in edit mode.