In our latest release we have added a stage gates dashboard to your reporting tools and added new data to support stage gates in your tasks and grids dashboards.
Stage Gates Dashboard
All Enterprise accounts now have access to the new stage gates dashboard. This dashboard gives you an overview of all stage gates across your portfolio. It also includes all of the powerful filters available across all Method Grid dashboards, these let you build and bookmark the reports you need.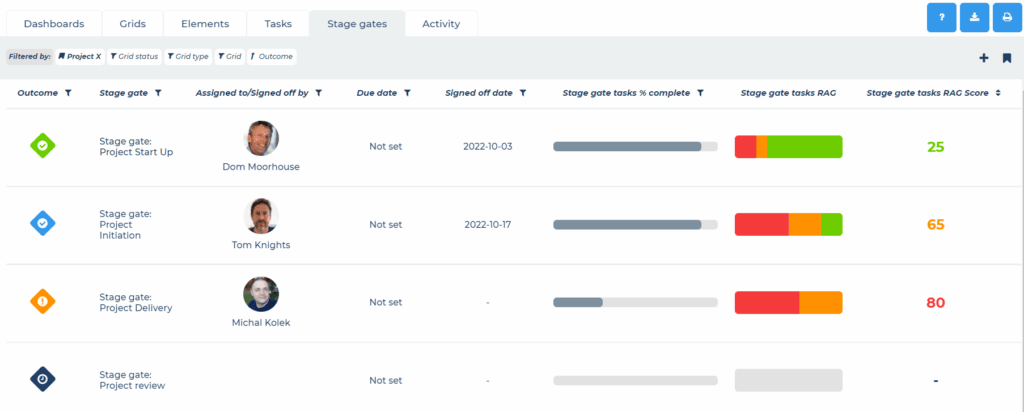 New Stage Gates Data
This new dashboard includes all the data relevant to managing your stage gates across your portfolio, this includes: