This release brings the first phase of the executive-level, top-down, overview table, incorporating as much useful existing functionality as possible.*
The overview dashboard has been designed to ultimately empower executives and managers to make strategic, portfolio-level decisions about project progress and performance. The overview table and accompanying infographics, will provide a real time snapshot of all live grids (delivery commissions/projects) detailing their: owners, status, the constituent elements and the constituent task progress within.
This release also includes the addition of 'assign' activity in your activity logs.
Remember: all of these dashboards/reports have print and export functionality.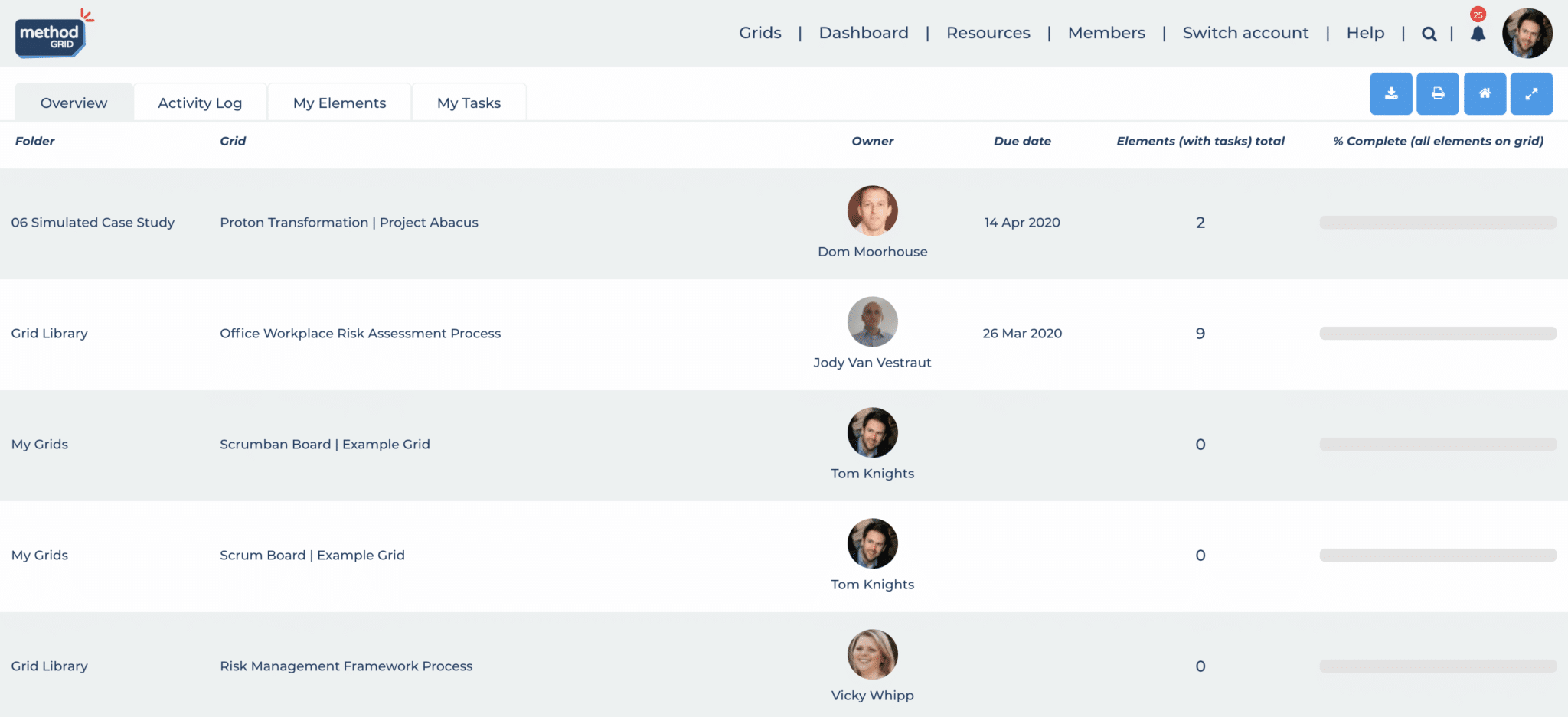 This release – phase one of the overview table