Still choking on the dust of last week's release comes this week's release!
This sees the introduction of a member's Dashboard and grid and element activity logs, available for Professional (paying) customers.
There is a new navigation link entitled Dashboard and this gives you a range of tables, one for all of your tasks across your account, one for all elements assigned to you across your account and, if you are an architect, an account wide overview and activity log.
The task logs also now display more information, such as Assigned by and Assigned when columns.
All tables are all sortable by column type and filterable by task status, e.g. show open tasks, show completed tasks. All tables can be expanded to a full screen version and all tables have a print and export feature also.
This release also includes activity logs at the grid and element levels, displaying activity for each resource in turn. These logs can be seen by any member with edit access to a grid.
Once we have built the ability to schedule due dates (an imminent release), the task logs will undergo another upgrade to contain even more information.
The activity logs will also evolve to include edit and create activity over the coming weeks.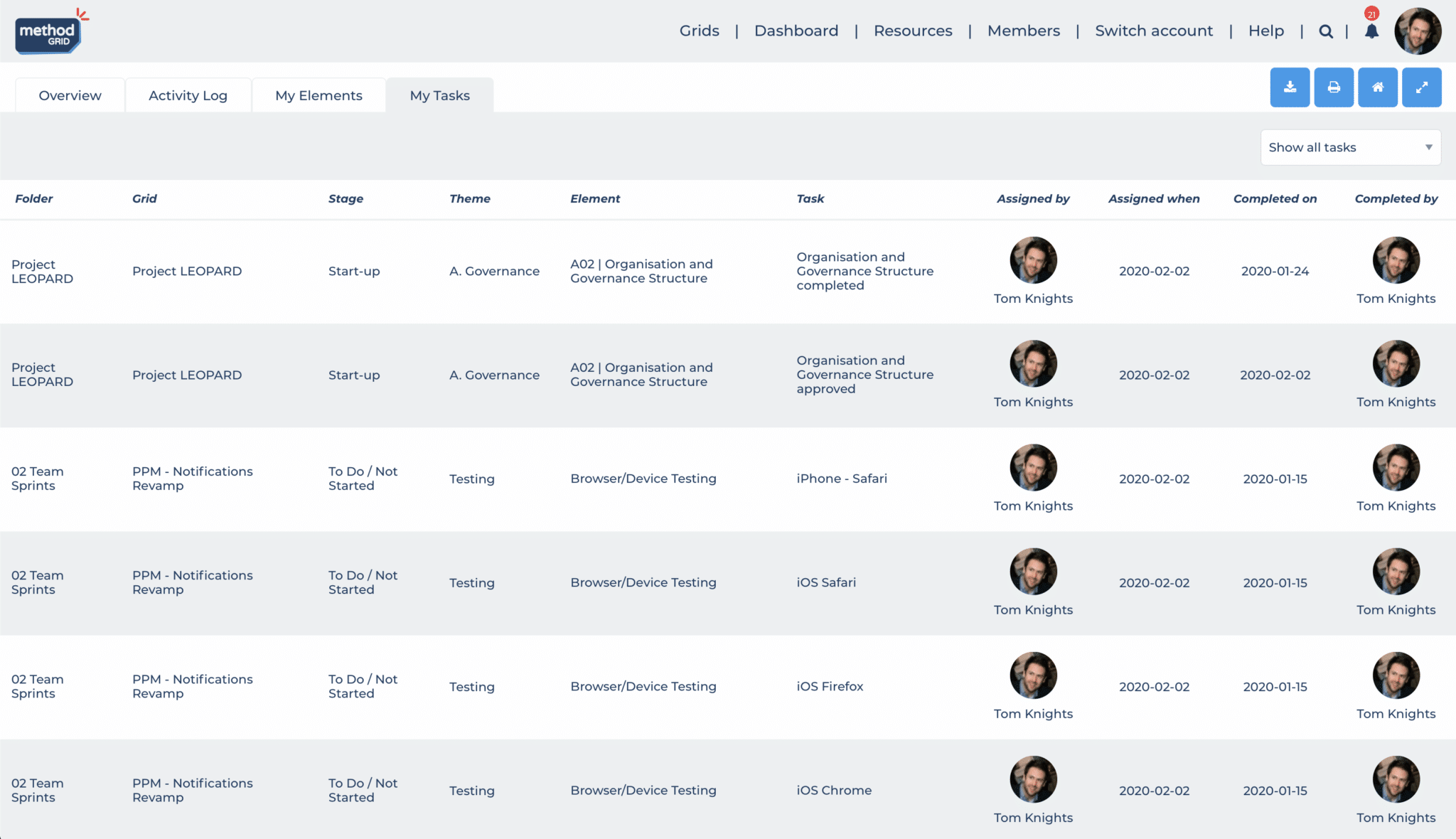 An example of a 'My tasks' table
---
Next up for our fast-moving development team?
Assigning due dates! Another big one – essential to our project management vision and due for release 14 February 2020:
 Assign "due dates" to checklist tasks

Updated notification functionality to incorporate this
Date displayed on task/element/stage/grid
Please continue to keep the feedback and new feature ideas coming (there is nothing we like more).
Is there a feature you would love to see us add to our development stack? If so, please let us know in the comments below or email help@methodgrid.com