Our ambitious development roadmap (enabling structured knowledge + project/task management = professional service excellence) remains well on track – and, with the latest release, comes an improved set of task logs. 
Now your task logs contain a status attribute: at a glance, you can see which tasks are overdue, open or complete.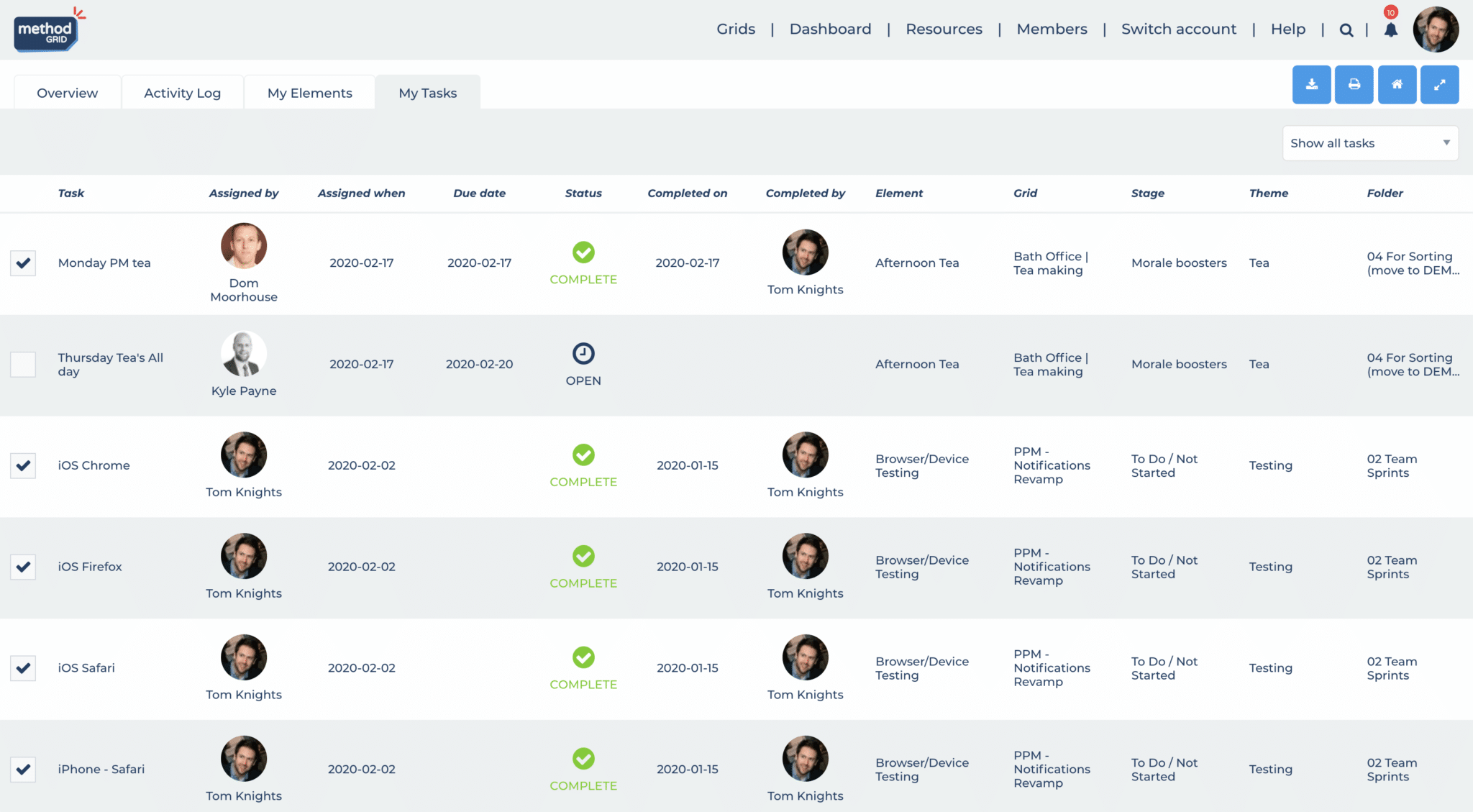 Additional filters allow you to choose your optimal table view: by overdue tasks only, tasks due today, completed tasks only etc. You can also sort your task log by any task attribute (ascending/descending) by simply clicking on the relevant column heading.
You can also now manage all of your assigned tasks – in multiple grids/projects – from your personal "My tasks" view – by ticking completed tasks at this summary level.
We have also updated the task log functionality as viewable at the grid level and the individual element element level (via the information (i) action buttons).
The sharp-eyed amongst you will also note that the table columns have been re-ordered into a more logical flow: starting with task name, followed by: Assigned by, Assigned when, Due date, Status, Completed on, Completed by, Element, Grid, Stage, Theme and finally Folder name attributes. You can easily print off, or export to .csv file, these improved tables for task/progress reports.
And, there is more.
With this release – per common request – you can also save tasks directly into your calendar with the simple click of a button (this feature is available to professional subscriptions).