Another week, another release and another step forward towards building a unique solution that supports teams delivering projects and service methodologies founded on repeatable "best practice".
In this release, available to all professional/paid subscriptions, we introduce the ability to manually assign a RAG (Red/Amber/Green/Complete) status to a grid as well as to individual stages and themes within the grid.
Anyone with edit access to the grid can toggle between the different RAG states. It should be noted that this setting is a manual override and not automatically-linked to task/element schedule performance per se. This was an important design factor that we took away from multiple conversations with our user community during the collaborative consultation exercise last year i.e. the vast majority of teams need human-judgement autonomy here (reflecting the fact that a RAG status often absorbs a myriad of real-world risk/issue factors).
Aligned to this new feature, a grid's status is now added to the dashboard overview view as another key field on which you can sort this table view (a view that is available for export or print – say as a portfolio-level, executive summary of all your live projects).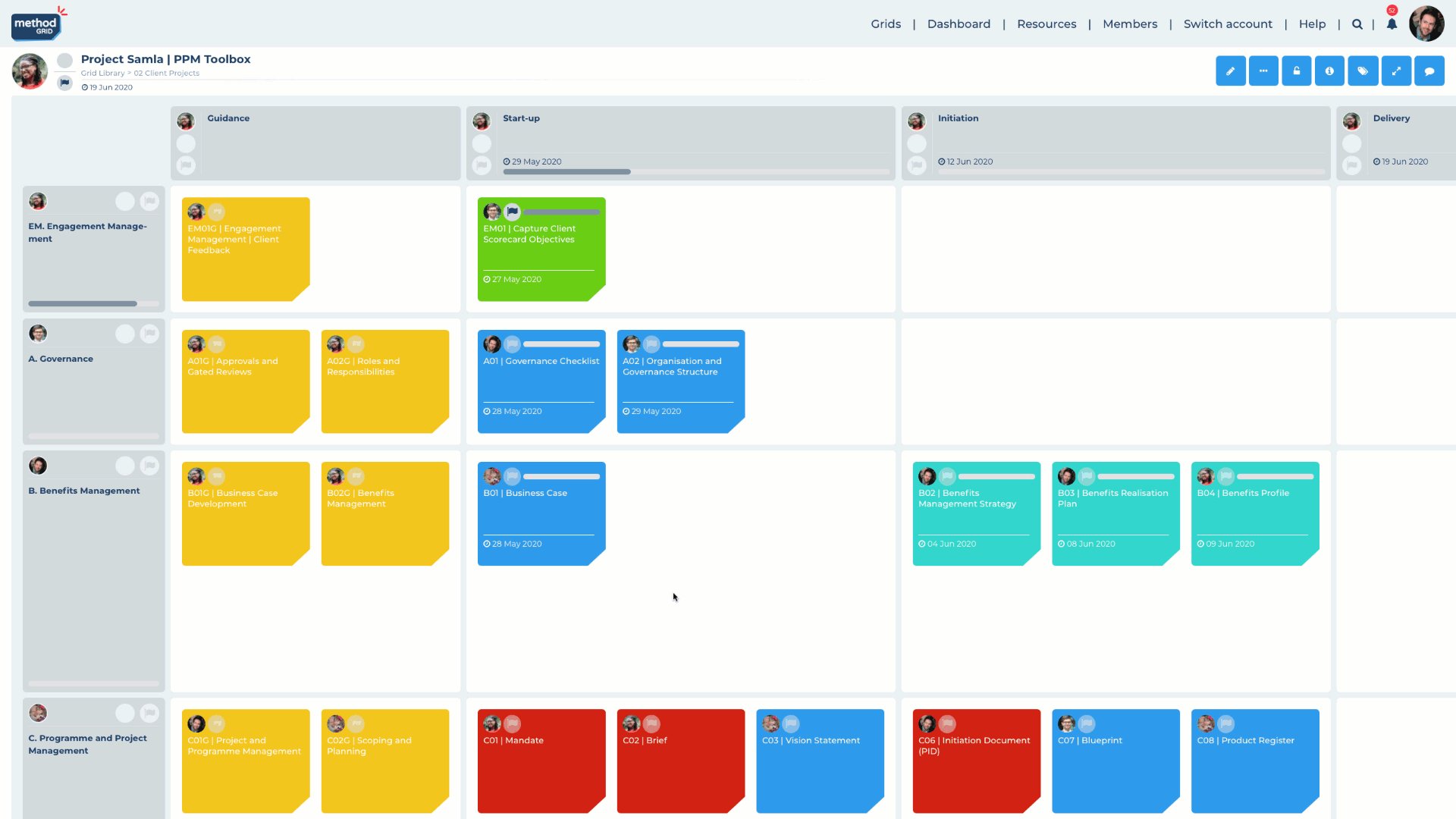 ---
Next up for our fast-moving development team?
Next up, is another powerful productivity feature – the ability to set task reminders.
This will enable all users (on a professional/paid) account to specify a notification reminder (in app and email) to arrive on a set number of days ahead of a task's scheduled due date. This reminder can be set in the element checklist task view or via your "My tasks" dashboard view.
We are aiming to release this on 12 June 2020.
You can follow our development roadmap here (enabling structured knowledge + project/task management = repeatable professional service excellence).
Please continue to keep the feedback and new feature ideas coming (there is nothing we like more).
Is there a feature you would love to see us add to our development stack? If so, please let us know in the comments below or email help@methodgrid.com