At Method Grid, we're not about flooding YouTube with adverts – we're about enabling the pursuit of excellence in programme, project and service delivery. We're always looking for new and innovative ways to help our clients achieve their goals, and our latest collaboration with the Praxis Framework is no exception.
Our professional services team is working hard to develop an out-of-the-box Praxis playbook that will accelerate the adoption and implementation of best practices. But we're not stopping there. We're also integrating modular, bite-sized video explainers into the playbook, which will help people develop and refine their skills as they apply the method in a live delivery environment. This is an exciting opportunity for the project profession, and we can't wait to share it with you.
If you're interested in learning more about our approach and the scope of this industry research project, be sure to register for our GRIDtalk in April. We're confident that this pre-configured digital playbook will be a game-changer for organisations looking to build confidence and deliver consistently using Praxis. Join us on this journey towards excellence in project delivery!
---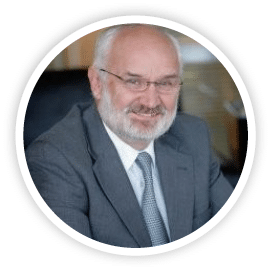 "Providing a playbook that allows organisations to configure the Praxis Framework to their requirements which can be cloned and tailored to each programme or project to help staff build confidence and deliver consistently, is a fantastic opportunity"
Adrian Dooley | Praxis Framework Founder and Lead Collaborator
---
"Adrian's vision of integrating modular/bite-sized video explainers into the playbook to help people develop and refine their skills as they use the playbook for their project in a live delivery environment was what excited me most about its value to the project profession"
Pip Morpeth | Head of Professional Services