We hope this finds our user community well.
Our latest release represents a significant piece of work.
Once you get your hands on it, we think you will see why – as your Method Grid dashboards and task logs can now be interrogated by a powerful set of new filters.
Task Log Filtering
To start with, task logs at the element and grid level (accessed via: information (i) > task log action buttons*), can now be filtered and index-sorted by multiple data columns.
Simply click on any column header's filter icon to reveal a filter drop down: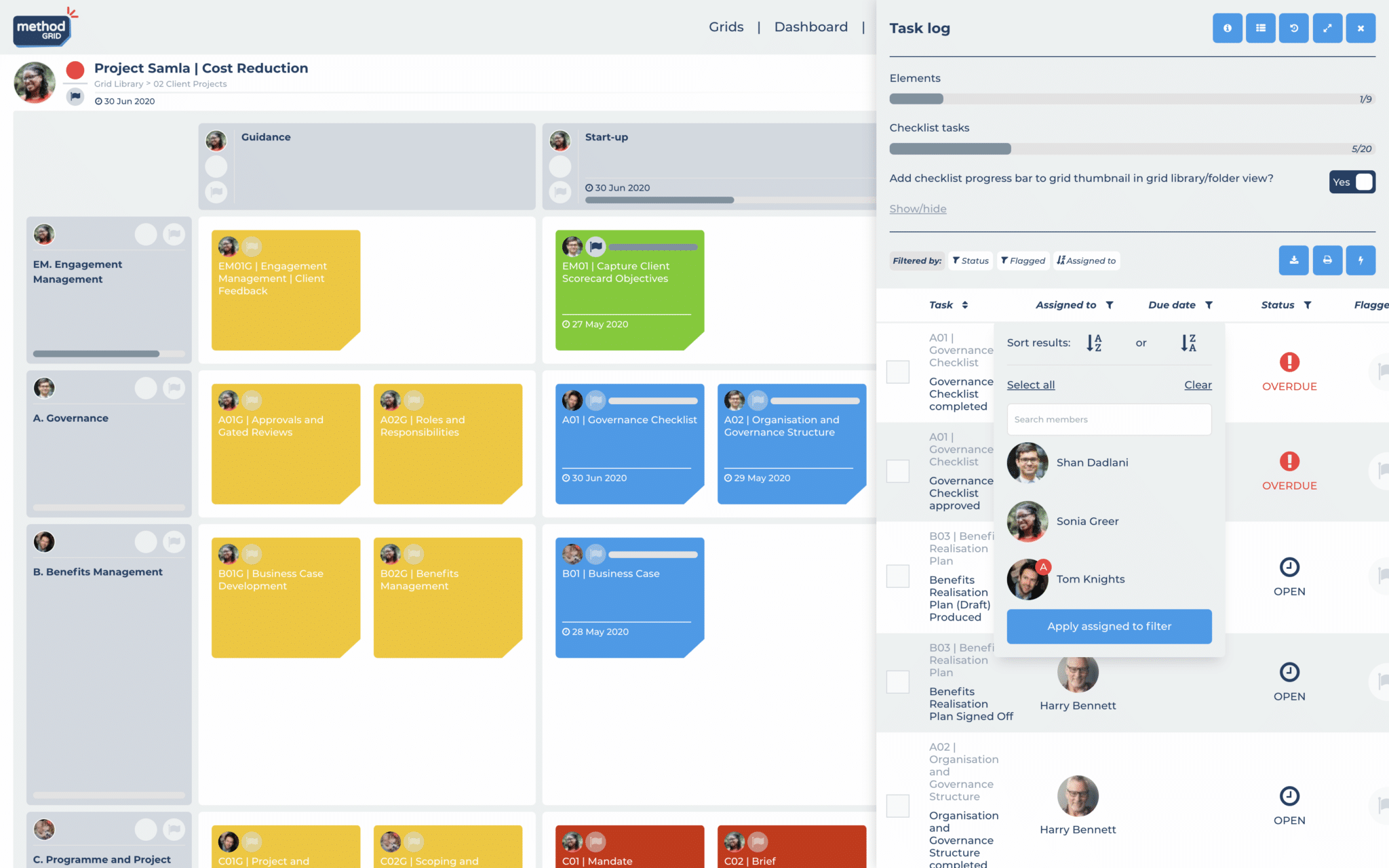 For example, you can now select all open tasks within a project/grid that are owned by selected team colleagues and due to complete in the next four weeks. The search/filter permutations are now endless.
Of course, filtered views can then be exported (as .csv files) or sent to print.
* Reminder: The task log view in elements/grids can also be expanded (diagonal arrow action button) to full page view.
Dashboard Filtering
For our Professional licence users, this new release really powers-up the dashboard also.