We've made some key changes to the way member groups work.
In our latest release we've made a number of improvements to the way member groups work in Method Grid. Crucially, these changes make groups more effective when used in filters throughout Method Grid.
Architect members can now be added to groups
You can now add any member type to your groups; users, builders and architects. Previously, as groups were predominantly used for access control, architects were excluded as they have access to everything in your account by default. This change means you can now create more complete groups of members for use in reporting and grid filters.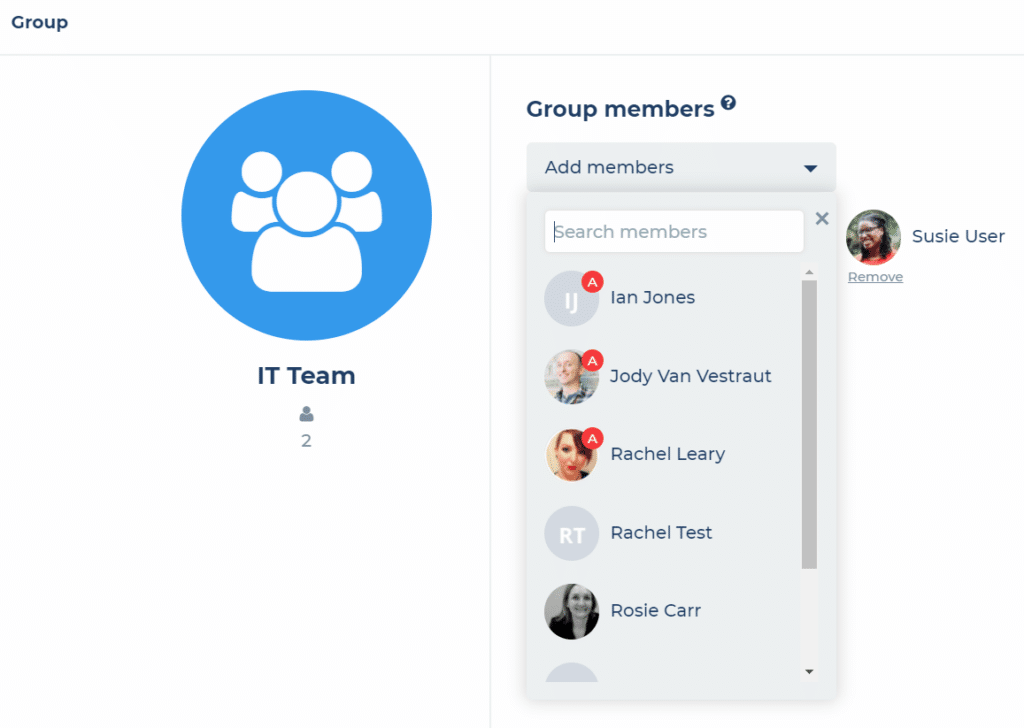 Invited members can now be added to groups
You can also now add members into your groups before they have accepted the invite into your account and setup their profile. This means you no longer have to wait for new users to accept their invite before you can assign them to their groups.
Group filters
You can now create groups for project teams, departmental teams etc. and use them to filter data in reports and the elements within your grids.
Custom Dashboard Widgets
When creating chart widgets you can use the groups filter to filter the data shown by groups of users e.g. show me the count of all open tasks assigned to the individuals in the Project Y Team group in the Project Y grid: